COMPLETE DEWATERING SERVICES
Dewatering Is the removal of groundwater to allow work to be carried out in dry conditions by use of different types of dewatering process and remediation is the cleaning of the water
Permanent Dewatering Installations
Here at Alba we have carried out permanent bespoke dewatering installations in various location from stately homes to underground multi storey carparks and hospitals.
Why Dewatering?
Dewatering can be a cost saving to the job site if installed correctly which would reduce costly standing time for work force and machinery.
Unlike general sump pumping dewatering can strengthen the ground and reduce movement and migration of fines causing subsidence.
Our services include:
• Groundwater Dewatering & Remediation
• Well drilling, Well point dewatering, Deep wells, Ejectors & Boreholes, Horizontal dewatering
• Remediation and water treatment
• Pump installation, testing & monitoring
• Sewage over pumping
• Fabrication
• Equipment Hire
A leading UK groundwater dewatering company, Alba Dewatering can provide complete design and installation of the system for you no matter what the size of your project, including bespoke design and build. Our team are all highly trained and qualified through in-house and rigorous external training and are well equipped to advise you about the right solution for your groundwater control problem. We are all highly experienced and will guide you through the entire process, giving you advice on the most cost effective and suitable solutions.
If you have an enquiry about groundwater dewatering control and would like to consult with a member of our experienced team, call us on 01283 585 700 or email info@albadewatering.co.uk.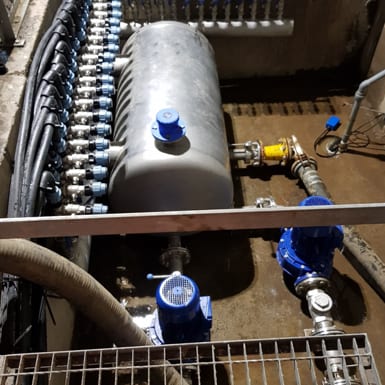 Bespoke permanent dewatering system to lower groundwater at an underground car park in Edinburgh.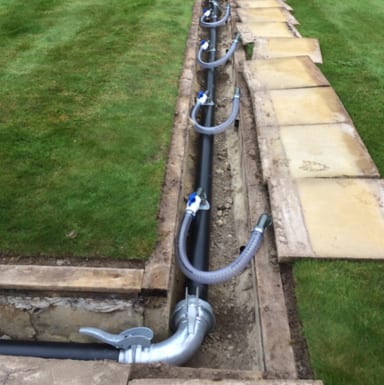 Permanent dewatering system at a residential home in Rickmansworth to stabilise the ground.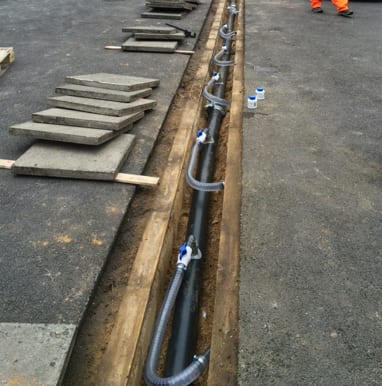 Regular yearly maintenance of the dewatering installation.